Weekly Question and Vocabulary Related to book:
What makes each of us special?
(thank, help, protect, kindness, patient, mighty)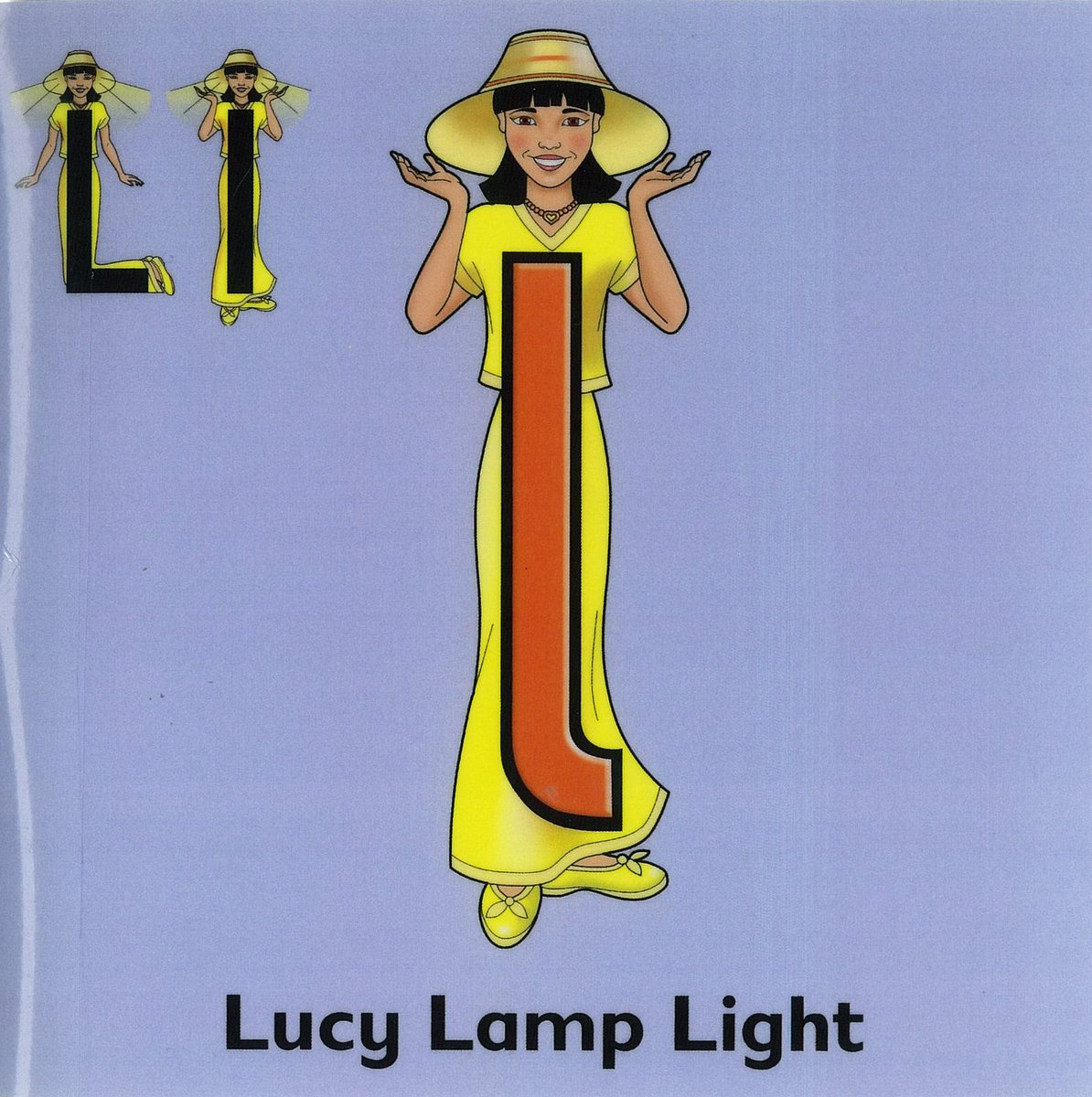 Meet our Letterlander of the Week:
Lucy Lamp Light
This week we will be doing the following letter activities in small groups:
Sorting Uppercase and Lowercase:
L and l
Fine motor activity to reinforce letter this week: Chalk Boards with chalk and wet sponges
We will be reinforcing "alligator fingers" and "always start your letters at the top.
(How to make an L: " Start at the Top, Big Line Down, Little Line at the Bottom")
Small Group Letter Book:
Decorating L to look like a lamp
(
Each week we will be adding a page to our letter book which will be staying at school until we complete all of our letters. We are creating our own individual Letterlander books)
Small Groups this Week:
-Sound Search- We will use Ipads to listen to the sounds we hear. We will use descriptive language to describe each sound. This game reinforces listening skills and gets us ready to listen to sounds in words which a beginning sound in phonemic awareness.
-Letters in my name game- Each child will have their name card. Letters will be in a bag. Each child will pull out a letter from the bag. If they have the letter in their name they will keep it. If it is not in their name they will find a friend that has the letter and give it to them. The goal for everyone to make their name. We will compare letters their letters in their name to a friend.
-Digging for Treasure-In sand, each child will dig and find objects in the sand. We will find 5 objects then we will find objects based on size, color, shape. Each child will be placing the objects into a 5 frame. Five frames help us with the later skill of subitizing which is knowing how many objects there are without count them one at a time.
-Mouse Tails- We will color and cut out paper mouses. Then we will put on a tail. We will then count out 5 beads and place them in our 5 frames. Then we will put on 5 beads on the mouse tail to help develop fine motor skills.
Art Table- Lion faces using forks to paint on the lion mane with yellow and orange paint
Block Area- making homes for jungle animals with blocks
Sensory Table- sand with colored collections
Manipulatives-Gears for building together
Book Area- Exploring Books about friends
Dramatic Play- Role Playing Jungle (like in our story)
Rug- Jungles
Science/Social Studies/Math Circle Concepts:
- We will be focusing on our curriculum of
Preschool Life Skills
during this time to help us transition into our new classroom.
1. When I call your name, stop what you are doing, look at me, and say, "Yes".
Social Thinking Concepts for this week:
-Thinking a Thought and Feeling a Feeling