Wednesday, June 8, 2016
It was a wonderful year in the Cub Cadet Classroom!
Enjoy our end of the year video!
Our Last Day of School is Thursday June 16!!
Have A Wonderful Summer!!!
Make It Move Unit 8
Unit Books:
The Cool Pool
Dr. DeSoto
Weekly Question and Vocabulary Words: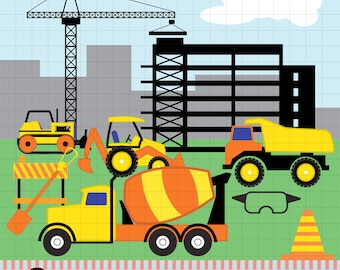 How do machines help us move things?
(build, crane, pulley, dump, empty, lever, scoop, repair)
Literacy Small Groups
Journals -
As we wrap up our school year, we will spend our literacy group time working on a special Yearbook. We will write and illustrate pages that outlined our favorite parts of our year. We hope this will serve as a nice keepsake of your child's year- enjoy! This acitivty will take place across several days. Each day will be a different topic (ie. favorite acitivity, favorite lunch, favorite playground acitivity, etc)
Board/Card games- We will play cooperative board games within our small groups. (Alphabet Go fish, Popcorn lowercase/lowercase game, Cariboo)

Special Letter Books- We will finish our focus on lowercase letters that do not follow the other "rules" such as sliding letters and work on "special" letters in our books
How Much Can I Hold?
We will recalled how in our unit book The Cool Pool how someone used scoops to fill empty objects. We will use our hands as scoopers to pull out counters from a container. We will record how many counters each friend collect will collect, We will then compared who collected the most, least, and if any amounts were equal.
We will compare the weight of classroom objects using a balance scale. After determining which object is heavier we will record them in our books.
Construction Count
We will use a special number cards to play a fun counting game. We will practice counting to 20 or 30 by rote using number cards. We flipped one card each time we said the number with the group. We will take turns being a mystery hider. The mystery hider will place the "stop & build" card in place of a number card. While counting we will be on the look out for the "stop and build" card. When that card was turned over, we took a break to build blocks. We continued until everyone had a chance to hide the card.
Counting and Numeral Writing Review
We will practice counting and writing numbers by counting and coloring summer items found in a picture. We will write the corresponding numeral for each item we counted.
We will continue to practice writing numerals with a
nother math game. Using two dot dice, we will roll and added the dots. We traced each number on our sheets to see which number won the race.
Art Table- construction collage
Sensory Table beans and scoopers
Book Area- Exploring Books about construction
Easel-Markers and paper
Writing Table-Construction Words
Dramatic Play-Construction Site
Math, Puzzles, and Manipulatives- Wind Power Station
Rug- Building a Castle
Block Area- blocks
Science/Social Studies/Math Circle Concepts
-What is a pulley
-Moving and building
-Ramps to help us
-Compare Weights
-All kinds of energy
Preschool Life Skills
- We will be focusing on our curriculum of
Preschool Life Skills
during this time to help us transition into our new classroom.
1. When I call your name, stop what you are doing, look at me, and say,"Yes".
2. When I give you an instruction, do it "right a
way"
(Ask your child what do you do when your teacher tells you to do something. They should reply "I do it right away." You can reinforce this at home too. "Put your legos away and do it "right away""
3. When I give you instructions, do them "right away" (multi-step directions)
4. When something is too hard say "Help me please"
5. When you want something from a teacher or friend, say "Excuse Me" to get their attention
6. When you want something from a teacher or friend, say "Excuse Me" to get their attention and then use your asking words(ie. May I have a turn?)


Songs, Word Plays, and Language
-Our Good Morning Chant
-Vowel Bat
-Big Pig
-Windy Weather song
-Alphabet Chant using sign language
-Letter Sounds Song


Classroom Motivational System
We will be learning classroom routines and expectations within our new classroom. In order to create a successful and rewarding environment, each child will have a motivational system. Our classroom system promotes positive classroom behavior through positive peer modeling and teachers providing positive reinforcement for desired behavior