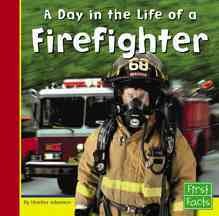 Half Day- Wednesday 10:40 Dismissal
No School Thursday and Friday Nov. 22&23
Community Week 2
Unit Book
A Day in the Life of a Firefighter
Weekly Question and Vocabulary Related to book:
What do workers in our community do?
(firefighter, emergency, equipment, protect, community helper, rescue)
Small Groups
-Roll and Paint the Fire- We will roll a cube and subitize the number rolled. We will then find the number on our papers and use Q-tips to paint the fire with red, yellow, and orange paint.
Turkey Subitize- We will subitize amounts of objects on turkey feathers and sort them quickly onto our turkeys. Subitizing is recognizing a set of objects without counting. This is an important skill to master before reading.
-Handwriting Without Tears Books- Letters O and Q
Centers
Art Table- red, yellow, and orange paint(fire colors)
Block Area- blocks and community people
Sensory Table- red, yellow, orange shredded paper(to look like fire) and cotton(smoke)with firetrucks and firefighters
Book Area- Exploring Books about community
Easel-Markers and paper
Dramatic Play-Airport/Firestation
Rug- tracks and roads
Science/Social Studies/Math Circle Concepts
-Take Away Stories
-Locating things in our neighborhoods
-Safety in our neighborhoods
-Jobs in our community
Songs, Word Plays, and Language
-Syllable Sound Off, Compound Boogies
-This little light of mine
-Neighbors Chant
-Firetruck Song
-Nursery Rhymes: Hush Little Baby, Hickory Dickory Dock


Classroom Motivational System
We will be learning classroom routines and expectations within our new classroom. In order to create a successful and rewarding environment, each child will have a motivational system. Our classroom system promotes positive classroom behavior through positive peer modeling and teachers providing positive reinforcement for desired behaviors.